BACK TO PRESS RELEASES
PRESS RELEASES
Informal traders dive in to first of several City workshops this year
31 January 2022
STATEMENT BY THE MAYCO MEMBER FOR ECONOMIC GROWTH, ALDERMAN JAMES VOS
Last week, I took the opportunity to meet with informal traders participating in the City's Leadership in Corporate Governance Training Programme.  Read more below: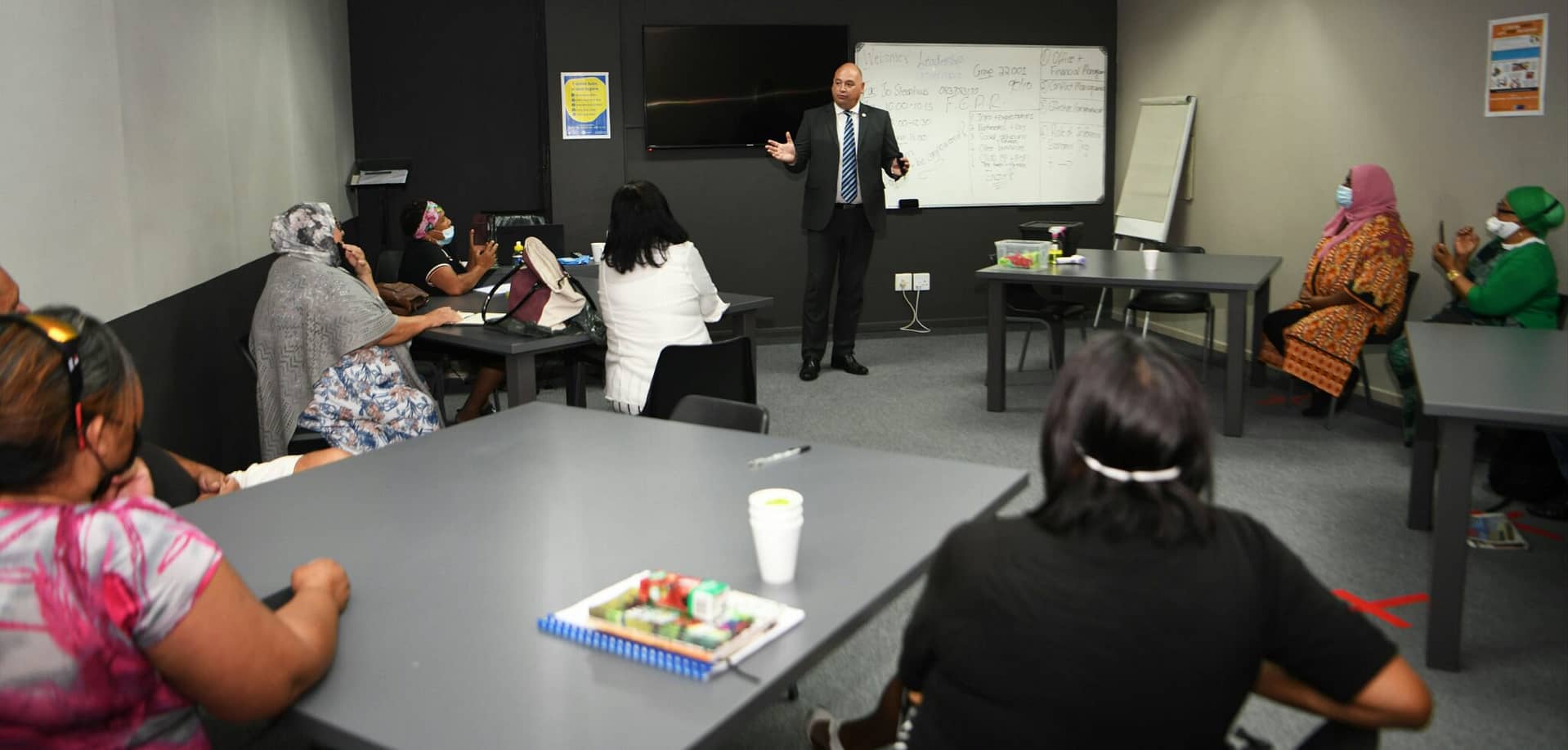 The two-day course was attended by 10 delegates who were given insights on issues including financial management and budgeting, effective communication and conflict resolution.
Following engagements with informal trader association representatives, the leadership training workshop was identified as a particular need.
It is the first of several this year and has been specifically developed to empower and upskill those working in this sector.
I would also encourage traders to sign up for some of the City's Business Hub programmes where a variety of topics will be covered, including costing and pricing of products, business improvement strategies, and tools for developing an entrepreneurial mindset.
The informal sector is the fifth largest employment sector in Cape Town. Many Capetonians also depend on traders as their goods and services are often more affordable and conveniently located.
In the coming weeks, I will be making further announcements regarding our plans to stimulate the informal economy, as well as kicking off a study on how to build 24-hour economic activities.
The healthy development of the informal sector is one of my biggest priorities and is a feature of the Inclusive Economic Growth Strategy (IEGS) which was recently adopted by the City.
The strategy will be the foundation for further developing the City's economic opportunities and growth systems and takes into account Cape Town's particular socio-economic landscape and the global village in which it exists.
Underpinned by principles such as competitiveness, sustainability, and collaboration, the IEGS is a robust action plan with nearly 200 steps. It is broken down into short, medium, and long-term timeframes aimed at expanding on our efforts to be an opportunity city for all who live here.
I look forward to working closely with Cape Town's informal trading community in growth opportunities and the local economy.
For more information on upcoming training sessions please email informal.trading@capetown.gov.za