Back
SUCCESS STORY
ROGZ: WORLD'S COOLEST PET GEAR
The pet accessories industry has witnessed a boom since the outbreak of the Coronavirus pandemic, with 2020 turning out to be a banner year for the market.
Globally, the pet care industry has grown from US$216 billion in 2020 to US$232 billion in 2021, according to Global Market Insights data. An estimated 6.1% compounded annual growth rate (CAGR), will push that figure to US$350 billion by 2027, according to a Pet Care Market Industry Trends report.
In Cape Town, pet gear manufacturer Rogz is contributing to this multi-billion dollar industry. Not only is the company reaping the benefits of a global surge in sales, it's also ploughing back into the local community by way of a schools academy and a thriving subsistence farming project.
The Rogz story started in 1995, says co-founders and directors Paul Fuller and Irene Raubenheimer, after the two spent several years abroad working on sail boats.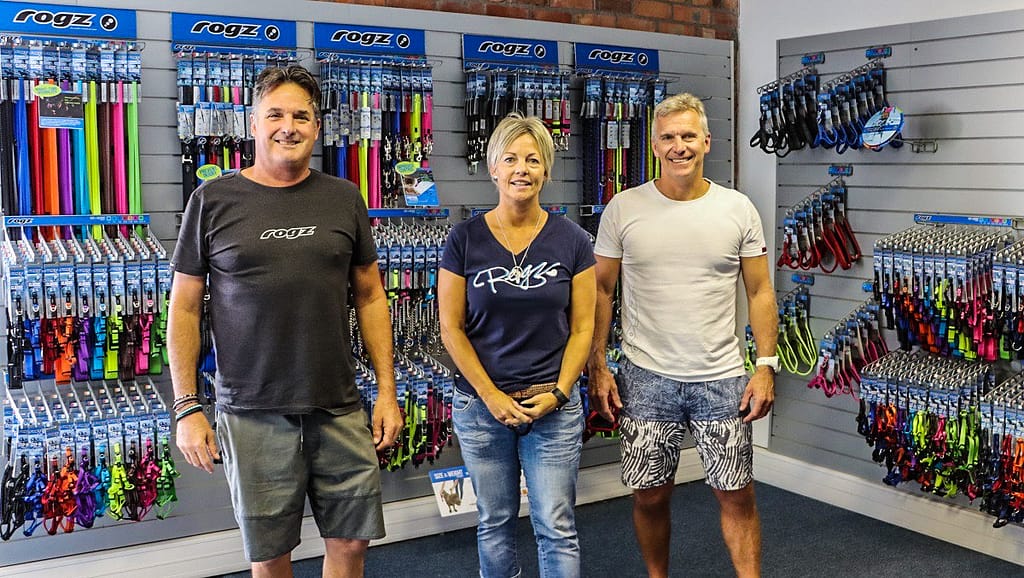 "Both Paul and I were travelling overseas for years. We came back to Cape Town in 1995 and had no idea what we were going to do," says Raubenheimer.
"Paul is a winemaker by trade. I studied computer science and the two of us tried different ideas. I think Paul did flower exports at first and I did some Xhosa gift cards. Then, one of the projects we tried together was to make chords for sunglasses, which was an item we used on the yachts. That took off and we started selling sports accessories to surf shops and optical shops across the country. Later on, we started making watch straps as well, and that morphed into us producing dog collars and leads.
"A few years later, the pet industry side of the business started booming and the sports accessories side, our focus during the first five years or so, plateaued. That's when we made the decision to put all of our effort into pet products."
According to Fuller, the two "fell into" the pet product industry by chance. "I don't think we had a vision when we started out," says Fuller. "We were manufacturing watch straps and sunglasses chords until someone approached us to make a private label dog collar. From there, everything just took off.
"We presented Rogz to the international community at a trade fair in Milan for the first time in around 2000. Following that, we opened 26 countries in three days."
Today, Rogz is one of the world's favourite pet brands sold in over 90 countries.
Products are manufactured by skilled locals at the Rogz factory in Montagu Gardens, a sought-after industrial area situated within 10 minutes of the Cape Town port and 20 minutes from Cape Town International Airport.
The pet industry has been one of the beneficiaries of the COVID-19 lockdown.  People were sitting at home, spending more time with their pets, and having some disposable income. Some of that spend got shifted into the pet industry. It's well documented around the world now, but at the beginning it came as a surprise to us.
A story of hope
"Rogz is a true South African story of hope," says Fuller. "What it comes back to is that as a city and a country we have a lot to offer the international market."
"We've got a unique DNA, a flavour and culture that people really love. A lot of our international customers return to do business with us because of Cape Town, that connection, and what we stand for. A lot of what we are doing is about creating hope for the future and inspiring people. It's a great hope story."
Rogz has a staff compliment of around 260 employees, 40 of whom have been with the company for more than 20 years.
"The aspect of the business that amazes me every day, and that I'm very proud of, is our people," says Fuller. "I think we have some third generation staffers working here. They design and produce high quality products that are enjoyed and highly regarded by customers across the world."
The Rogz culture is something the team spent time developing over the years, says Raubenheimer. "One of the prominent things we wanted to create was a fun and enjoyable environment for our staff."
Fuller adds that the company is built on core values that are genuine and not created for marketing purposes. "To have a place where people can feel welcome irrespective of their colour, gender, creed or sexual preference is just incredible," says Fuller. "People are respected for who they are here."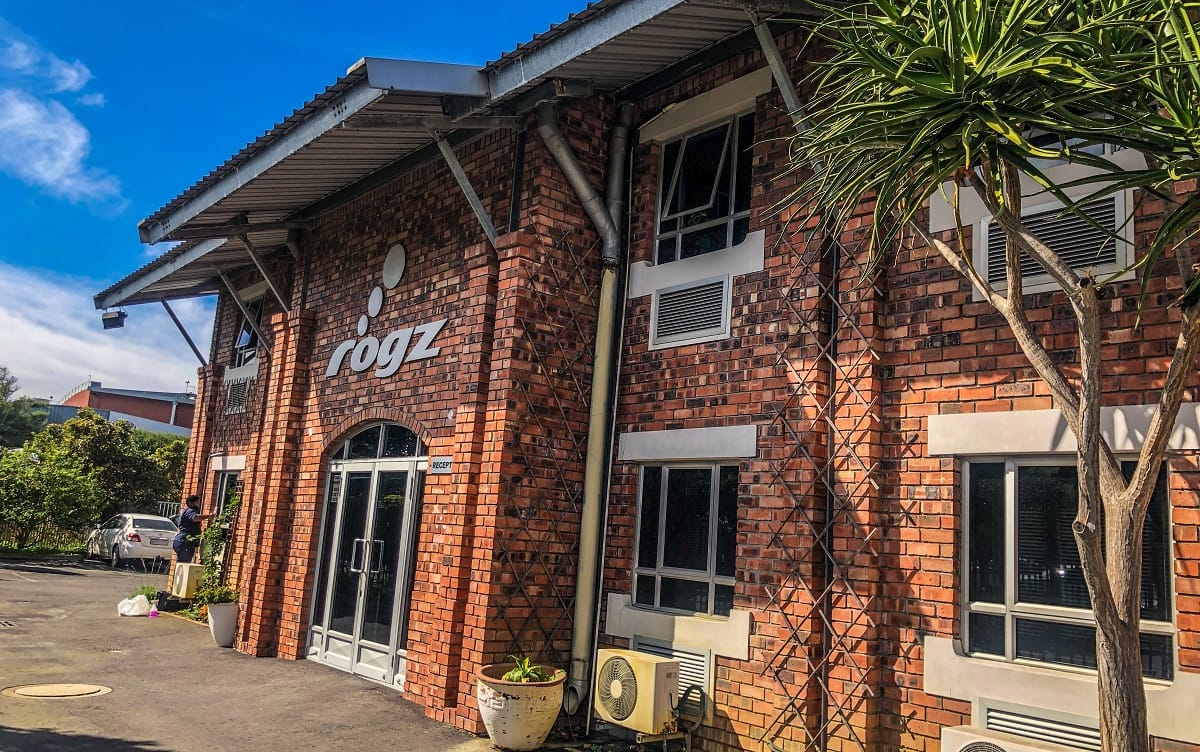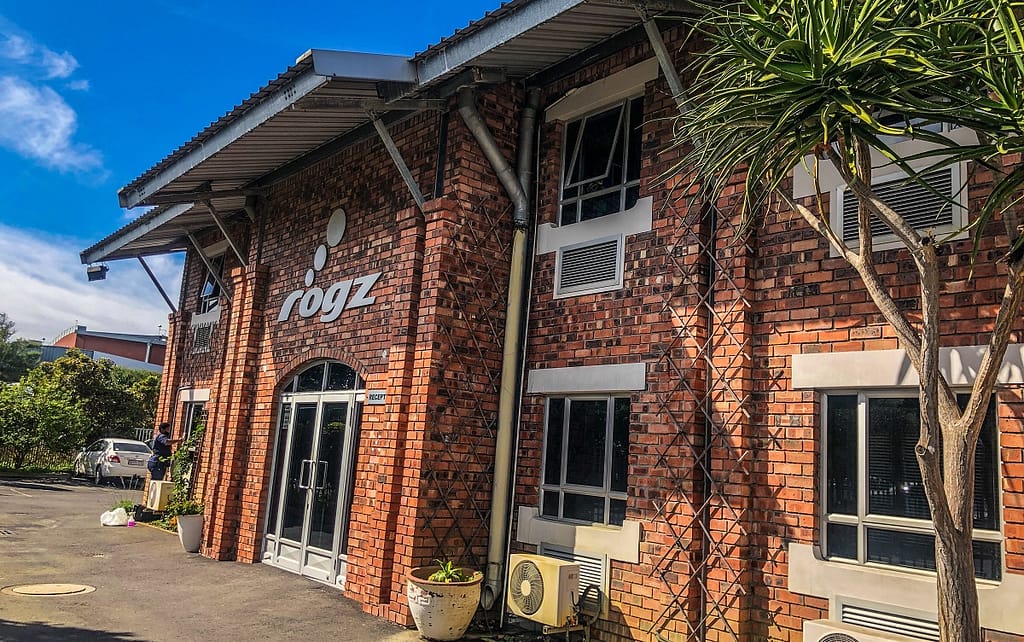 Community outreach
Through Partners for Possibility, a home-grown leadership development and education change programme, Rogz has created an academy and partnered with an under-resourced school in Du Noon to build sustainable capacity within the school. A key strategic area was the need to improve literacy.
"We are now involved in four schools, running a variety of programmes," says Raubenheimer. "Some of the young people who have gone through the programme now also work at Rogz."
Another Rogz project, spearheaded by Fuller, is a subsistence farming initiative at the company headquarters in Montagu Gardens.
The Rogz farm was established in 2013, explains Fuller. "The farm starts with a passion. My roots lie in agriculture. I believe that food should be free for people and should be grown anywhere. We grow food on the sidewalk outside of our building and inside the property. If you walk around, you will see various trees. There are very few plants growing in our facilities that are not edible.
"When we started this project, people told me I'm crazy. During lockdown, we used of the produce for soup kitchens. The food that comes out of the farm is also used for the schools academy. We've managed to improve the working environment in the industrial area because of the farm. It's just a much nicer and healthier environment to work in."
About the company's plans for the future, Raubenheimer says: "Our immediate plan is to keep focus – to focus on core products and key customers. We have 90 countries on the books, so we don't necessarily need more countries. There's just so much more penetration to be had in the customers we do have – and that's our focus moving forward."
We live and work in the world's best city
The one thing both Raubenheimer and Fuller enjoy most about operating their business from Cape Town is the ocean.
"We love the sea," says Fuller. "Added to that is the people. I absolutely adore the diversity of culture. I find it fascinating to live here. I've travelled a lot, seen many countries, but I live here."
Says Raubenheimer: "One of our core values has always been that we should work and enjoy life, and Cape Town offers that – the sea, the sun, beautiful mountains."
"Lifestyle is a big part of Cape Town. It's the mentality of people, the functionality of the city. We have great infrastructure that the rest of Africa envies. It's a no brainer, Cape Town is the most beautiful city in the world."
During a visit to various local clothing and textiles manufacturing businesses recently, including Rogz, the City's Mayoral Committee Member for Economic Opportunities and Asset Management, Alderman James Vos, said: "The City supports 22 clothing and textile manufacturers via one of its Strategic Business Partners (SBP), the Cape Clothing and Textile Cluster (CCTC)."
"This partnership is aimed at boosting the competitiveness of the local clothing, textile, footwear and leather (CTFL) manufacturing industry. The City provides funding to SBPs in order to actively seek out opportunities to grow the local economy by attracting investment and create jobs."
If you're interested in learning more about the company or their products, visit the Rogz website. To be in touch, follow their Facebook Page or Instagram profile.