Back to News
LATEST NEWS
Why Cape Town's economy works – and the stumbling blocks thwarting further growth
1 November 2023
By James Vos, Mayoral Committee Member for Economic Growth at the City of Cape Town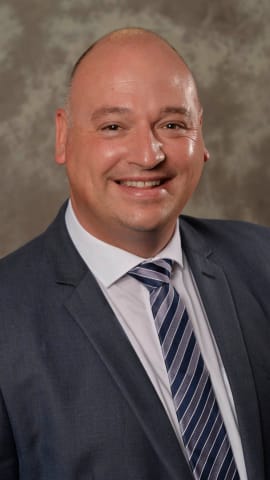 One of the clearest indications of a region's economic well-being is its jobs report. What is the percentage of its working-age population that is actually working? The higher the employment rate, the more a society is able to spend on goods and services (which then goes on to boost further businesses and industries). And the more employed a society is, the less likely it is to suffer the ills of social strife.
It is through this prism that governments should view their economic development missions. What are we as government leadership doing to create an environment that allows businesses and industries to flourish? Sadly, an easier question to answer in South Africa may be around what has been done to thwart businesses and industries. A corrupt state has kept the flames burning under a cauldron of inequality, crime, and poverty.
A different picture in Cape Town
But I'm going to focus on Cape Town where a somewhat different story is unfolding. According to StatsSA's Quarterly Labour Force survey for the second quarter of 2023, Cape Town has added 263,000 new jobs over the last year, and 56,000 new jobs in the second quarter of 2023 alone. The metro's unemployment rate fell by 7 percentage points year-on-year based on the expanded unemployment definition.
Cape Town has now had five straight quarters of positive jobs growth, and consistently shows the lowest unemployment rate of the metros. Don't get me wrong: I and my colleagues are very aware that there is still a long road ahead of us and for many Capetonians for whom prosperity is still but a hope. But every day, prosperity becomes a reality for yet more people.
We are encouraged by Cape Town adding more jobs in the last quarter than all other metros combined, also helping to improve overall national jobs performance.
A plan to grow the economy
So why are we seeing this sustained differential in economic performance compared to other cities? Part of the reason is that the City government also has a detailed plan – the Inclusive Economic Growth Strategy (IEGS) – by which it has methodically plotted to keep the wheels of development turning.
With this IEGS, we have taken an unflinching, thorough view of Cape Town's economic landscape and that of the global village in which it finds itself, and we have mapped out plans to drive opportunity across various sectors and industries that have shown the potential for major growth.
From call centres to marine manufacturing, IT, clothing and textile, the green economy and more, we are working on the ground via industry partners to grow out skilled workforces that can meet the demands of incoming investors. And these investors aren't arriving through mere chance, but because our investment promotion team has gone out to find them.
For example, Cape Town has become the destination of choice for many of the world's biggest call centre companies, with 72 000 locally-based operators speaking to clients across the country and globe.
At the same time, we are working with SMMEs, entrepreneurs and traders already based in the metro to not only keep their doors open, but to equip them with the skills to expand their platforms. Under our Business Retention and Expansion (BR&E) programme, we are assisting large and small businesses to strategise their operations and, where possible, help to expedite their development.
And under our Productivity Efficiency Programme, which is administered by Productivity South Africa, we assist SMMEs who are in distress or need guidance on improving their operations. Last year, 18 businesses were supported by this one programme, resulting in the retention of hundreds of jobs. Every day, my team and I are on the ground, from factories to boardrooms, where we are engaging with businesses to better understand their needs and how we can support them.
We are similarly funding and working with our partners to expand initiatives that will take local brands to buyers across the globe. Through the Cape Trade Portal, which is administered by Wesgro, the trade and investment promotion agency for Cape Town and the province, we have created a digital marketplace for Cape-based exporters that connects them directly with buyers and additionally serves as a dedicated centre of skills development resources. The portal, which started off with 115 registered exporters showcasing 600 products in 2022, grew to 924 exporters showcasing over 4 000 Cape products in just one year.
More clients means greater demand for products which means more staff is required.
While it is not a government's job to create jobs, it bears repeating that we must create an environment that allows businesses to boom. This means investing in our communities and cities through education, infrastructure development, and the provision of efficient and effective basic services.
The City of Cape Town is doing just that with a R43 billion investment in vital basic services infrastructure over three years, more than Johannesburg and Durban combined.
Hurdles tripping up the local economy
Unfortunately, much of what is achieved in Cape Town is often despite some major obstacles.
Thankfully, some of these hurdles are surmountable in the short to medium term. For example, the City is putting R2,3 billion towards a load-shedding plan that will offer protection from the first four stages of Eskom's blackouts by 2025/26.
There is also the prospect of a National Devolution Strategy for passenger rail being gazetted by national government. Devolving rail control will enable the City to resurrect a collapsed passenger rail system, with the metro already advancing a feasibility study to prepare for the inevitable takeover.
The Port of Cape Town – among the most inefficient in the world – is another major stumbling block, and the solution to this woeful and entirely unnecessary situation is clear: privatise operations at the port. National Government and Transnet have already shown that they are not opposed to such an action as evidenced by the deal made with the Philippines' International Container Terminal Services who will partly own and operate the Port of Durban.
This reform could not come soon enough. A recent report by the Western Cape government found that the port had the potential to contribute an additional R 6 billion in exports, roughly 20 000 jobs, and more than R1,6 billion in additional taxes by 2026.
But its challenges notwithstanding, Cape Town is at least showing that there is hope on the economic horizon. The same could be said for more of our cities with the right mix of stable government, forward-planning, infrastructure investment, and targeted economic interventions.